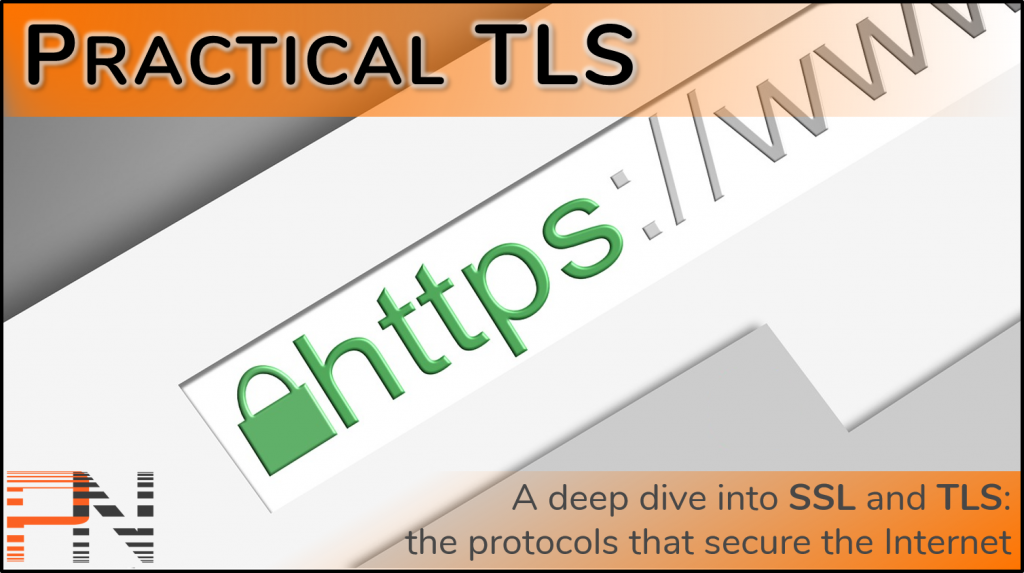 I am beginning the process of recording my Practical TLS course. It is one of the most requested classes from the Course Survey.
The course is a deep dive on TLS and SSL, the protocols which secure the Internet. The course will take anyone with any amount of exposure to SSL/TLS and make them a SSL/TLS Expert.
The price of the course will be $299 USD. I'll probably offer a 50% discount to my newsletter subscribers to celebrate when it officially goes live. But until then, I have an even better special offer for a select few of you.
The course is currently under development, and I'm offering early access to the lessons as they are created at a significant discount.
In exchange, I'm looking for active participants and feedback on the videos I create. I really want this class to be as effective as possible, and you can be a guiding voice for that endeavor. You'll get a chance to shape this class into the absolute best class on SSL/TLS that has ever been made.
| | | |
| --- | --- | --- |
| Regular Price: | $299 | |
| Early Access Discount: | $60 | Use Coupon Code: ReviewerEarlyAccess |
The price for early access will gradually go up as course modules get completed.
What you get:
Instant access to the Modules which have already been completed
Permanent access to all the modules that will be completed in the future
Mentoring through the curriculum and opportunity for Q&A with the Instructor
Eligibility to participate in the Affiliate program to make money by referring this course
What I'm expecting from you:
Review course content as it gets published
Complete the course labs as they get published
Join the Discord server with the other reviewers
Provide feedback via Discord or E-mail on the course content
If you work with SSL/TLS at your job, this is an incredible opportunity! Not only are you getting $300~ training at a huge discount, you're also getting dedicated time with an instructor to ask questions and serve as your SSL/TLS mentor during the review period. Simply put, you'll never find a mentoring and training opportunity of this depth and quality for this price.
If you understand the offer above and are willing to participate as an active reviewer, you can sign up for the early reviewers program here: