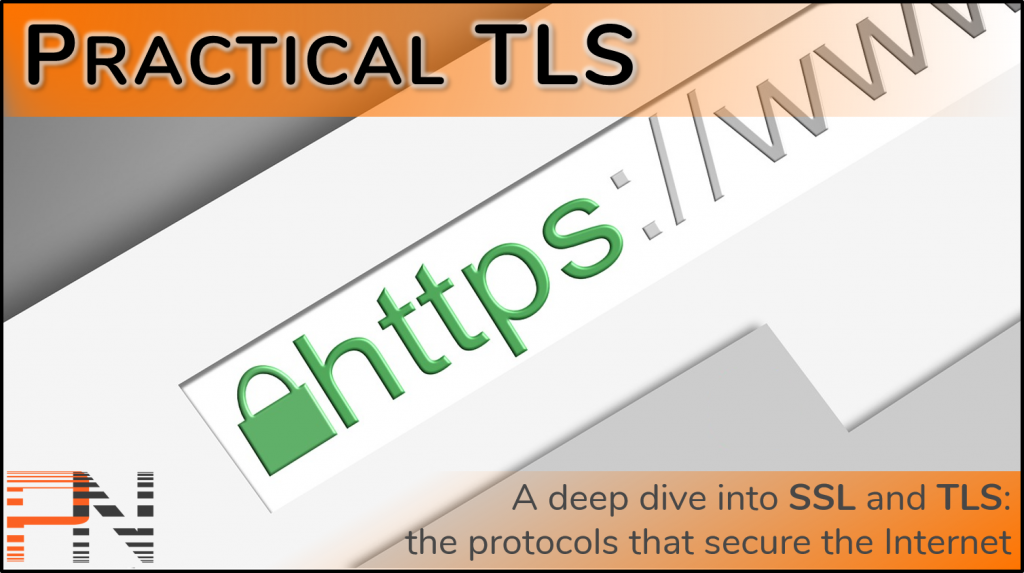 I am beginning the process of recording my Practical TLS course. It is one of the most requested classes from the Course Survey.
The course is a deep dive on TLS and SSL, the protocols which secure the Internet. The course will take anyone with any amount of exposure to SSL/TLS and make them a SSL/TLS Expert.
The price of the course will be $297 USD. I'll probably offer a 50% discount to my newsletter subscribers to celebrate when it officially goes live. But until then, I have an even better special offer for a select few of you.
The course is currently under development, and I'm offering early access to the lessons as they are created at a significant discount.
In exchange, I'm looking for active participants and feedback on the videos I create. I really want this class to be as effective as possible, and you can be a guiding voice for that endeavor. You'll get a chance to shape this class into the absolute best class on SSL/TLS that has ever been made.
UPDATE: The course is now complete. Thank you to all of you who signed up early and provided feedback. You can access the course by clicking the button below: