Back in January, I announced that my blog was selected as a finalist for Cisco's 2021 IT Blog Awards. I'm happy to report that because of you, Practical Networking was voted into the Top 5 to attain the prestigious honor of of being a Winner for 2021 in the IT Blog Category: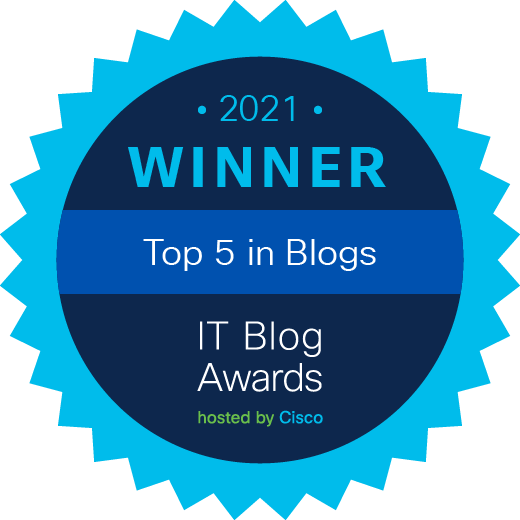 I'm not sure what goes into the criteria for being selected as one of the initial finalist. Cisco's page claims the finalist are selected based upon Value, Credibility, and Consistency. But to go from finalist to to winner is based entirely on votes. Which means this award is as much a credit to you as it is to me.
With that in mind, I say with humility and pride….
We did it! We did it together!
Thank you to all who voted.
Thank you to all who have viewed and read content on this blog.
Thank you to those of you who have shared content with your networks.
This couldn't have happened without you.
I hope I can continue creating content and making progress on my goal of bridging the gap.